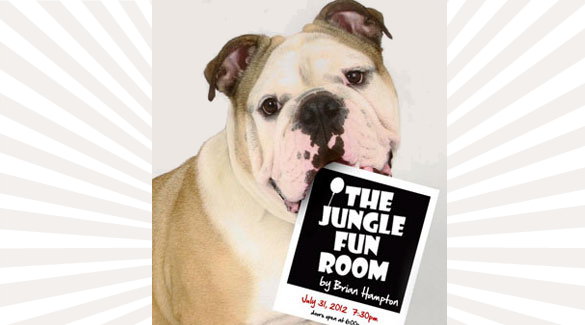 This
Tuesday, July 31st
will be an awesome day as Seun, the founder of Duke & Winston, and Duke, our bulldog sidekick, head up to NYC to vend at an event dear to our hearts,
The Jungle Fun Room
- a benefit event put together by the
Long Island Bulldog Rescue
& Petco foundation to raise money for bulldogs in need of a good home and lots of loving care.
We are also designing a super exclusive tee, for the Long Island Bulldog Rescue, which will be unveiled at this event. We can promise you now, it will be one of the best graphic tees we've ever done. 100% of the proceeds will go towards helping abandoned, abused, neglected, ill and injured English Bulldogs. In addition to our man Duke being there, the event will feature other famous bulldogs including YouTube sensation
Beefy, the skateboarding Bulldog
, and
Baby Howard
, Beth & Howard Stern's rescue dog.
For more info, go to the official website.